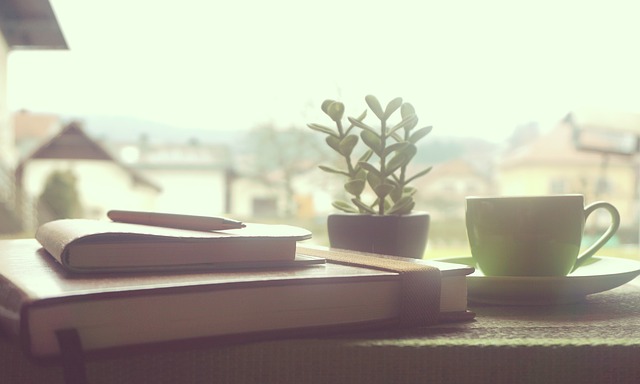 $60 Flat Rate FALL SALE
$60.00
Celebrate your NaNoWriMo achievements with our Fall Beta Reading Sale! Our flat rate promo is on for a limited time only.
Description
We'll read and offer feedback on your manuscript, up to 90k. With our expert reader critique on plot, pacing, characters, and tone, you'll be ready to tackle your next round of rewrites or edits with confidence.
Guaranteed delivery date
Chapter-by-chapter notes
Positive, constructive feedback from a fellow writer
Email us for a quote on projects under 50k or over 90k. Clients may purchase a beta read and send a manuscript when it is ready.

Outstanding Feedback
★★★★★
"
I sent my manuscript to Cat expecting her to get back to me with a quick overall impression of my novel and perhaps a few error catches. Instead, I got not only a detailed analysis of the story -- plot, characters, structure -- but also dozens of in-text micro-comments on things that didn't work, such as dialogue, cultural references, etc. All in all, it was invaluable feedback for me. Cat is providing a great service to writers, and I wish her all the best in her future work.
"
You Won't Regret It!
★★★★★
"
If you're reading this, then you're thinking about hiring Catherine. Don't wait another minute--hire her today. You won't regret it. Her insightful coverage played an important role in the development my book, Game Theory, and made it a much better book than the one I sent her. I feel lucky to have found her. So will you.
"
Packs a Punch
★★★★★
"
Cat's notes are short yet powerful. Notes on pacing helped me tremendously to find my trouble spots in my MS. Would absolutely include her in future writing projects.
"
Worth it
★★★★★
"
Cat is thorough, thoughtful and fast with her feedback. I'd recommend her service to any writer looking to improve their manuscript.
"
The Grail, The Guard Series Book One
★★★★★
"
Cat has great instincts. She was quick and easy to work with, and provided thoughtful feedback and good insights. Her recommendations helped me arrange my work to be more engaging for my audience. She played a major role in getting my MS publish-ready.
"
Great Job!
★★★★★
"
I highly recommend Cat Skinner of Your Beta Reader for your beta reading needs. I contracted Cat for my memoir and she did a great job! She was very insightful, thorough, professional, and prompt. Cat has the ability to give necessary suggestions in ways that are caring and friendly. I will definitely be contracting again with Cat on my next book. –Susan Graham, author.
"
N/A
★★★★★
"
Cat provides an excellent service for a great price. Most writers, or at least I do, have a tough time judging our own work when we are editing. Cat's insights will help in that process. I may not have agreed with everything she said, but overall, her insight was very valuable. The most important insight for me being the chapter by chapter notes, letting you know when pacing was off or dialogue was awkward and so forth. Highly useful.
"
Food for Thought
★★★★★
"
Cat, thank you so much for beta reading the novel. Your critique was tremendous and devastating. I hated reading it and loved implementing it. You helped me to try that much harder.
"
Red Sky in the Morning
★★★★★
"
I've worked with a number of beta readers on my various books, and Cat's comments were among the most insightful and helpful I've received. She was both enthusiastic about the things that worked for her and straightforward and specific about the things that didn't. She offered thoughtful suggestions about possible ways to address the problems she found. I really felt like she got involved with my story and cared about making it the best it could be. All her comments were very useful in my revision process, even when I ultimately decided to do something different than what she suggested. I look forward to seeing what she has to say about the rest of the books in the series!
"
Cheap, prompt, and sharp!
★★★★★
"
Cat pointed out a bunch of issues without being discouraging, in addition to clarifying and correcting a lot issues I already expected existed. She delivered her critique on time. All in all, a great first beta-reading experience!
"
Sharp Eye, Integrity
★★★★★
"
Catherine shows where your story shines and where it needs polish, and tells you so. Her forthright assessment is spot on from a reader's perspective, but she also provides a writer's insight on story structure and flow to give your book the best chance of success. Excellence throughout.
"
Beyond Valuable
★★★★☆
"
Wonderful suggestions, very helpful and striking points of agreement with other Beta Readers, I can highly recommend Cat; she has given me value for money far beyond what I have found anywhere else!
"
Honesty, Nothing More Precious
★★★★★
"
Getting the first beta reader is undeniably nerve wracking. With unequivocal professionalism, it was very easy to be comfortable during the process. Your Beta Reader breaks down your work into specific chunks and thoroughly analyzes it; the good, the bad, what works, and what may not. Everything is honest and honesty is a writer's best friend. The in-depth analysis made going back and editing, before the professional edit, easy and straightforward. I will no doubt use these services again.
"
Straightforward and Actionable Feeback
★★★★★
"
Cat Skinner manages the tricky job of delivering tough news with a positive spin. You walk away optimistic about your project and ready to take it to the next level, not devastated and morose, which can happen. I will definitely fold her into my mix of beta readers going forward!
"
Reading for 'Layered Lies'
★★★★★
"
June 13, 2016 By far the best feedback I have received on my book. I was provided not only in-line book comments but a thorough overview/summary of my book as well. And, all for what I considered to be a great rate! I will be using this service again for the rest of the books in my series.
"
Absolutely Integral
★★★★★
"
Cat is thorough and thoughtful with her notes. Her keen observations and constructive advice are absolutely integral to the writing process. I cannot recommend Your Beta Reader highly enough.
"
Don't Wait!
★★★★★
"
I highly recommend Catherine if you're looking for honest comments on ways to improve your work in progress. She's especially adept at identifying relationship problems with your characters and subplots that aren't carrying their weight. My only regret is that I didn't consult her sooner in the process.
"
Honest and Constructive
★★★★★
"
Catherine's notes and comments on my novel were just what I needed to take the story to the next level. Her comments were honest, clear, and constructive. I highly recommend the Your Beta Reader service.
"
Twenty Step
★★★★★
"
First of all. Fast! Second of all, her insight into the flaws in my story were exactly what I needed to take my story to the next level. In short, I wasn't delivering on the promise I made to the reader when they began my story. I couldn't see that because as the writer I am too close to my story. If you're writing you need a reader. I highly recommend Catherine to be that reader for you.
"
Total Professionalism
★★★★★
"
Your Beta Reader is a wonderful and thorough service, which allows writers the opportunity to have their work read by a professional and knowledgeable woman. She has a fantastic ability to find the narrative in any type of work and tease it out to make it as engaging and clear as possible. Highly recommend passing any of your writing through this service.
"
The Compass
★★★★★
"
Honest, insightful, and meticulous feedback given in a timely manner. Your Beta Reader hits it out of the park. She takes your manuscript and gives you the tools to make it shine. Her notes are thorough, and doesn't hesitate in letting you know what works, and what doesn't. A valuable asset to all writers.
"
Pulls No Punches
★★★★☆
"
Your Beta Reader is extremely thorough, and doesn't shy away from giving the author honest feedback. If she likes something, she'll praise it, but she also plainly states what she doesn't like and what didn't land. This can be very useful for an author trying to find their voice, or for a veteran who wants to experiment.
"
Positive and Intelligent Feedback
★★★★☆
"
Catherine provides aspiring writers with thoughtful and nuanced appraisals. She is encouraging and discerning and provides excellent advice on how to bolster the bones of a narrative.
"