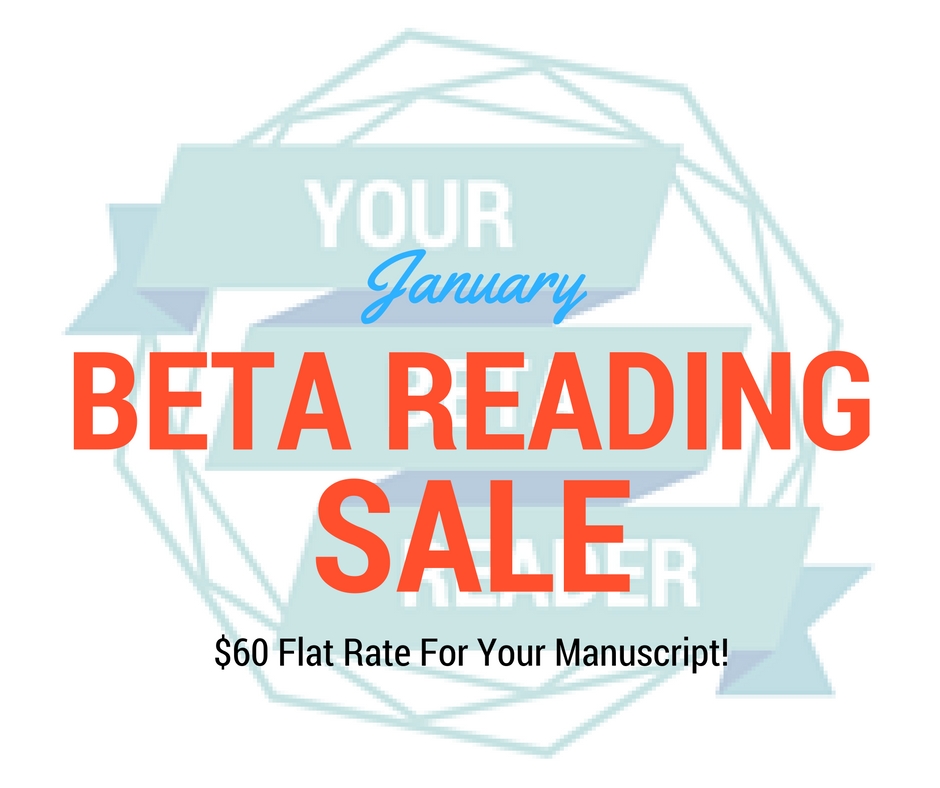 Our January Start the New Year, Write sale is here!
Get the new year off to a productive start by getting your manuscript into our eager and capable hands. For a flat rate of $60 (up to 100,000 words) we'll read your manuscript and deliver on-time feedback about plot, pacing, characters, plausibility, suitability for genre and all of those other details that keen readers pay attention to.
If you'd like to be the first to know about promos and giveaways, be sure to join my Client Network and you'll also receive 10% off your order with a limited time promo code.